Hart County High School Band
We are so Proud of Our 2021 Band Seniors.
Marching Band Forms
2020-2021 Band Officers

Sarah Kesler Drum Major
Alexa Seawright Drum Major
Adam Walters Band Captain
Abby Martin Assistant Drum Major
Chloe Rice Auxiliary Captain
Emma Jones Auxiliary Captain
Braydon Evans Percussion Captain
Sean Leard Crue Captain
Kaitlyn Donaldson Section Leader Flute
Mackenzie Dove Section Leader Clarinet
Autumn Estes Section Leader Alto Sax
Tahj Courage Section Leader Tenor Sax
Ben Tellano Section Leader Trumpet
Joey Ball Section Leader Trombone / Baritone
Mia Clark Section Leader Sousaphone
Makenzie Foster Flag Lt.
Geneva Jones Flag Lt.
Abbygail McLane Percussion Lt.
Claire Rice Woodwind Lt.
Paula Robison Brass Lt.
Abbey Adams Head Librarian
Ally Vickery Uniform Chairman
​
---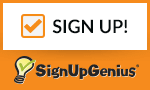 Band Forms
Lake Hartwell Marching Competition
October 17, 2020
Contact Us
Please fill out the following form to contact the band staff.
Hart County High School Band
​706-376-6996
59 Fifth Street
Hartwell, GA 30643

The Hart County High School Bulldog Marching Band effectively began in it's current form in the late 60's. The band program has fluctuated in size over the years but has maintained a strong sense of pride and discipline. .
Glenn Johnson
Bill Robison
Emory Drinkard
Cecil Fields 1961-1963
W.A. Taylor 1963-1965
(Troy Hickman Hart County Training School until integration in 1970)
Ron Jonson 1965-1997,
Stacey Wade 1997-1999,
Alan Tolbert 1999-Present.
The band has performed and competed in numerous festivals and competitions where they have received superior and excellent ratings. The band program offers Concert Band, Symphonic Band, Percussion Ensemble and Jazz Band.
The Band's Motto is "Ain't Nothin' Finer in the Land, Than the Hart County Bulldog Marching Band"